This post was most recently updated on August 19th, 2018
What is a Sponsorship Invitation Letter for UK Visa?
 A Sponsorship letter for UK visa is very similar to an
invitation letter for UK visa
. The main difference between them is that the sponsorship letter contains a declaration that the host will be handling some or all of the expenses of the guest.
When writing an invitation for your guest you are free to include in the letter that you will be responsible for the travel costs as well as the accommodation costs of your guest(s). With a sponsorship letter for visa, you will need to show proof that you can actually handle these costs.
A simple invitation letter on the other hand does not need to contain any declaration of support. All you need to include in an invitation letter is that you want your guest to visit you,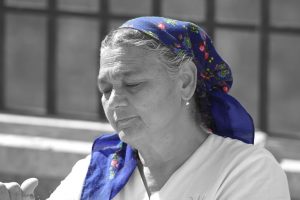 as well as details about yourself and the guest.  The Visa Officer will not appraise your guests application for visa based on your income. The application for visa to enter the UK would be appraised based on the income of your guest.
Should the visa officer believe that you do not have adequate funds to sponsor your guest, the application will be denied or more documents will be requested. In many cases, what we have is a sponsorship/invitation letter for UK Visa.
A sponsorship/invitation letter contains both the invitation and the declaration of sponsorship. The declaration of sponsorship does not have to be full. For full sponsorship it is advisable that you fill out and sign a formal Declaration of sponsorship which can be obtained from the UK visa application website.
Sample Sponsorship Letter for Uk Visa
This letter is written by a UK citizen to invite his Mum to visit him in Manchester. His mum is retired and living on a modest pension in Kenya. He and his wife will be sponsoring his mother's entire trip to the UK. This letter will be sent to his mother in Kenya along with COPIES of all the necessary documents. His mum will then attach them to her application to the British Embassy in Kenya.
Before you start writing your letter
If you do not have Grammarly - A grammar checker that I use every day for all my writing, please get it free from here Now.
Grammarly
. You can read my full story on
how I discovered Grammarly here.
---
To
The Visa Officer
British Deputy High Commission
Nairobi
Kenya
Standard Visitor Visa application for – Mrs. Grace Kikuyu, Passport No: 1237777
Dear Sir /Madam,
I  Andrew Kikuyu am pleased to provide this letter of invitation for my mother Mrs. Grace Kikuyu who resides at 34 Mango Road, Nairobi, Kenya.  She intends to visit us for holidays for 6 weeks from October 1st, 2018 until 15th of October, 2018.  Mrs. Grace is a retired teacher and widow of my dad Mr. Thomas Kikuyu.
I am the Network Administrator at MicroMana, an IT company based in Manchester, UK. Please find enclosed herewith my payslips and bank statements in which my salary is deposited.
My wife an I own a 4 bedroom bungalow at 234 Swan Street, Manchester, which is of sufficient size to accommodate my mother during her stay in the UK. Enclosed is a copy of our Title deed for the house and copy of our Council tax bill and utility bill.
I will be responsible for my mum's travel costs, maintenance, accommodation and care and shall ensure that during her stay in the UK, she does not have recourse to any public funds.
Should you require any further information, please contact me on +44-123-12345 or  e-mail andrewkikuyu@microblast.com
Sincerely,
Andrew Kikuyu
ENCLOSURES:
• Copy of British Passport
• Copy of 6 month Salary statements
• Copy of 6 month bank statements
• Copy of Title deeds for our house
• Copy of Council tax bill for our house
[/su_box]
Is a Sponsorship Letter for UK Visa Required?
Although an invitation letter is not required for the application for a Uk Standard Visitor Visa, it is advisable that you get one. It acts as one of the supporting documents for the visa application.
It is important however to note also that there are more important and required documents and information that the guest must provide. Click here to see a list of other required documents.
A sponsorship Letter, however, is required because it is the document that shows how the guest plans to pay for the trip to the UK.
If you are sponsoring your guest financially to the UK, you must provide this document as well as the signed Declaration of Sponsorship form. Otherwise, you could just fill the form and attach it to a regular invitation letter.