The first Invitation letter for Visa that I wrote was done in 2002 when I invited my dad to visit me in Canada. I searched the web for a sample invitation letter for visa and at that time I did not find any good samples. I then contacted a friend who is an immigration lawyer who helped me out.
Since then, I have helped many other people to write several invitation letters for visas to friends and family. On this site you will find tips and suggestion on how to write a simple but effective invitation letter for visa to any country in the world.
What is an Invitation Letter for Visa or Letter of Invitation for Visa
An invitation letter for visa is a letter written to a guest who resides in one country to invite them to visit you in another country. This document is then used as part of the supporting documents that will be presented in order to obtain a visa to enter into your country. It is different from an invitation letter to a social event within a country because it contains immigration details that are not required in the social invitation letter. Read about invitation letters for events here.
Here is a little description of what an invitation letter for visa is from the Canadian Immigration website. The invitation letter is designed to clearly communicate the motives and planned activities of the trip as well as declare the applicant's intentions to return to their country at the end of the visit. An invitation letter does not guarantee approval in any way.
Sample invitation letter for Visa – Important Data
All Invitation letters for Visa purposes contains certain basic information. Your task as a host (the one inviting a guest) is to ensure that these basic information about your guest and their trip is included in the letter. Here are the basic information that should be on any letter. Most visa officers or consular would not require every single detail on this list but I suggest you include them all so that you have covered what is required.
 Information about the person being invited:
Complete name – First Name and Last Name (Surname) as shown on their International Passport. Use ALL CAPS for the surname if you can. This helps to easily identify which of the names is the surname.
Date of birth (This further identifies your guest)
The person's address and telephone number.
Your relationship to the person being invited.
The purpose of the trip (friendly visit, holiday, wedding, birthday party..). There is a different type of invitation letter for business visits (conferences, seminars, trade shows). Here is the information on writing an Invitation letter for Business visa.
How long the person you are inviting intends to stay (Use exact dates e.g from June 23 2016 to July 23, 2016)
Details on accommodation and living expenses (Your home, a hotel, etc)
Information about the person writing the letter:
Complete name ( As shown on your immigration document)
Date of birth (this is not required because it is on your document that will be attached. I usually include all these as a list at the end of the letter)
Address and telephone number (Where you live and are inviting your guest to)
Occupation.
Your status in the host country (If you are on a work visa, student visa, permanent resident, a citizen or any other legal status).
Once you have all this data handy, all you need to do is formulate it into a letter. The way the letter is formulated is not very important, however it must reflect the fact that you are able to communicate effectively.
The letter should be written in the official language of the country that will be issuing the visa.
To whom do you address your Invitation Letter for Visa
Invitation letter for visa purposes can be addressed to either the guest (the person you are inviting) or the Consular Office, Embassy or Visa Application Center. In most cases, the letter will be giving to the guest to attach to their application for visa. This means that whether you address the letter to your Guest or the Embassy, you will still send the letter to your guest.
Should the Invitation letter for visa be formal or Informal?
It is your choice to determine if you want the invitation letter to be formal or informal. If you choose to address your letter to the Consulate or Embassy, then it should be formal. However if you are writing to a friend, it could be formal or informal.
How should the Invitation letter for Visa be delivered?
There is no stipulated way of delivery for your letter of invitation. You can mail it to your guest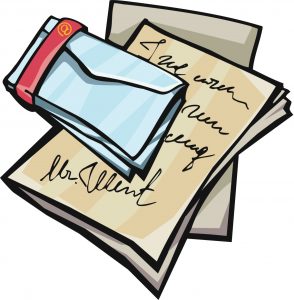 or scan it and send via email. Some countries however, require that the letter be notarized. In this case, you have to find a way to get the original copy to your guest. In USA, Canada and United Kingdom, a scanned copy of the invitation letter for visa can be sent.
Is an Invitation Letter for Visa really necessary?
Many countries required an invitation letter for the issuance of a vistor visa in the past. These days however, some countries have stated that an invitation letter for visa application is not required.
Nevertheless, they require a proof of the purpose of your visit and an invitation letter in many cases is the only proof you have that you want to go and visit your cousin or girlfriend for a few weeks.
If however you want to visit the USA for example and you have no friend there, you do not need to look for an invitation letter from a stranger. Find ways of showing that you are visiting the country as a tourist and that would satisfy the requirement to show proof of the purpose for your visit. Read what the US visa office has to say on this issue
Show me a Sample invitation letter for Visa
How to use a Sample Invitation Letter for Visa
The best way to use a sample invitation letter for visa is for inspiration. Do not copy the sample word for word. For example if you need to invite your brother. You can use the sample invitation letter for visa addressed to a cousin and make necessary changes.
Now go and write that letter of invitation. I hope your guest comes and you have a nice holiday. Do not hesitate to leave a comment or question.
Documents to attach to the Invitation letter for Visa
When writing any letter of invitation, you will need to attach documents that substantiate your claims in the letter. Some examples of such documents include
Data Page of your Passport – This shows you are a citizen of the host country
Copy of your Pay Slip
Copy of your Tenancy.
Please be reminded again that the Consulate does not require that these documents be sent. You send them to show that your guest really has a place to stay and would not be stranded. You and your guest should bear in mind that section 214(b) of the Immigration and Nationality Act (INA) states: "Every alien shall be presumed to be an immigrant until he establishes to the satisfaction of the consular officer, at the time of application for admission, that he is entitled to a nonimmigrant status."
This means that the visa applicant (the guest) must provide other documents in addition to the invitation letter to support their application for visa.
Sample invitation letters organized by situations
Other Articles that may be useful for visa application